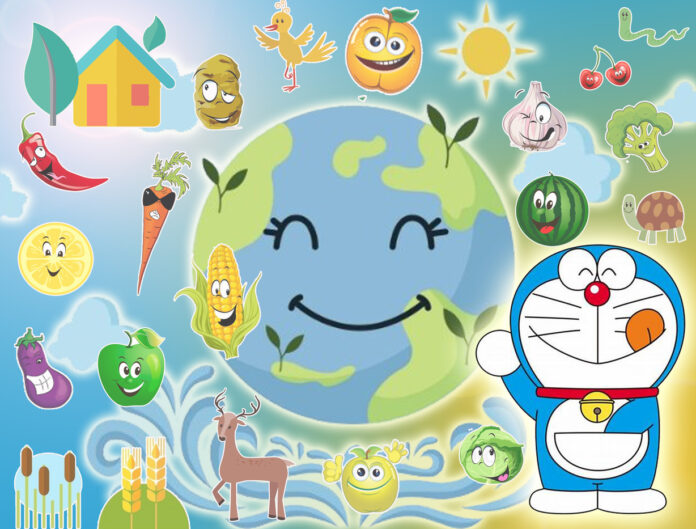 For a cartoon lover like me, Biodiversity is like "Doremon" who with her magical                           3-Dimensional pocket selflessly fulfils all my needs and desires poured with love and kindness.
She always remains beside me to help when I need.
When I am suffocated, she gives me oxygen to breath
When I am hungry, she gives me food to eat
When I am thirsty, she gives me water to drink
When I am tired, she gives me Shelter to sleep
When I am sad, she makes me smile with her colors
&
Care for every desire I have.